SHOWROOM
Marimekko Siirtolapuutarha Jar
The Räsymatto patterned jar is made of white stoneware, and comes with a cork lid which features the Marimekko logo on the inside.
The Räsymatto (rag rug) pattern, inspired by allotment gardening, is linked to topical themes like sustainable living and the joy of working with your hands. Allotments, with their flower and vegetable beds, represent urban nature at its best, and a rag rug on the floor of an allotment cottage tells a colourful story of its own.
We recommend washing the lid by hand.
Dimensions: Ø120 x H180 mm, 1.2L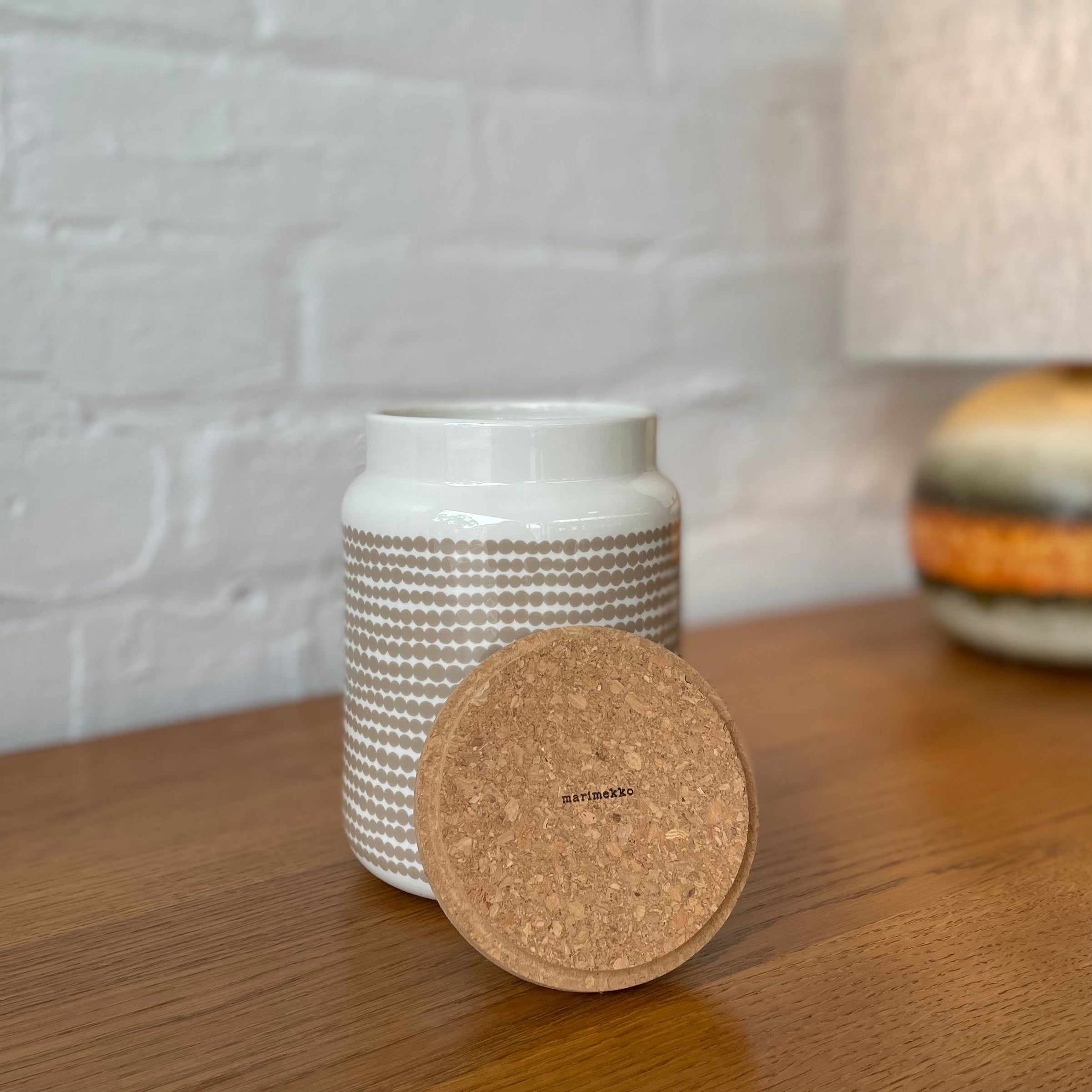 Marimekko Siirtolapuutarha Jar
Want to find out more about this product?
Contact Us