TH Brown "Trend" Modular Footstool
First designed in 1970 to meet the emerging modular furniture trend, the Trend Footstool accompanies TH Brown's Trend Modular Lounge.
The Trend series was recently brought back into production by the designers who birthed it all those years ago. Both the foostool and the accompanying lounge feature an angular shape, chromed frame and supreme comfort.
(Lounge modules sold separately.)
Designer: Peter Brown for TH Brown
Dimensions: W770 x D540 x H450mm (frame dimensions)
Condition: Brand new. This version is upholstered in Bristol Garnet; ask us about other colour options (pricing varies according to upholstery choice).
Lead time: 8-10 weeks throughout the year, different lead times apply in the run-up to Xmas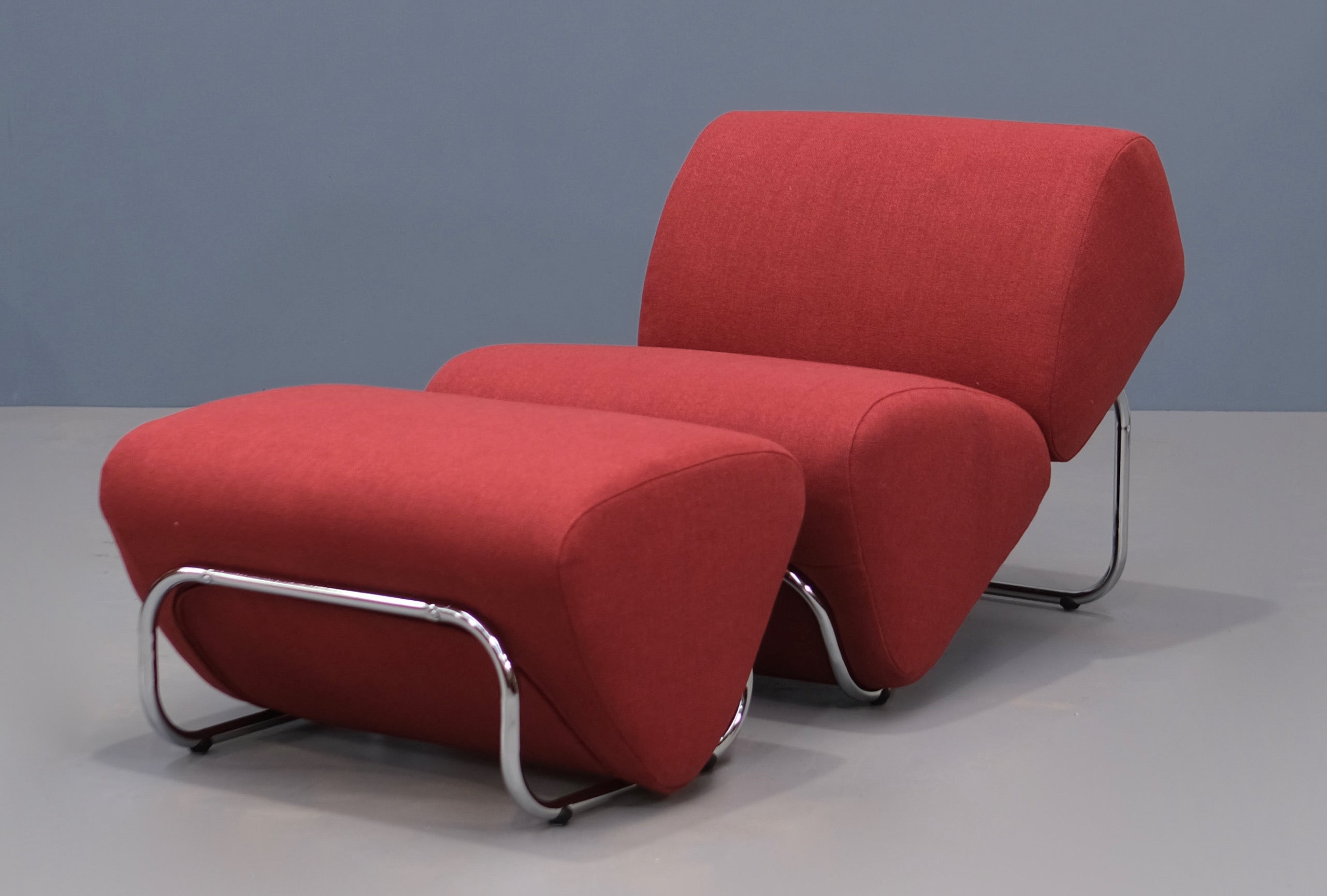 AVAILABLE TO ORDER
TH Brown "Trend" Modular Footstool
Want to find out more about this product?
Contact Us