ONLINE ONLY
Marimekko Rusakko Cushion
071954.530
Regular price
$169.00
$135.00
This oval patterned cushion is made of cotton panama and is printed in Helsinki.
The Rusakko cushion shows a beautiful depiction of nature: a modern take on a folkloristic theme. The pattern was originally drawn on paper with a bottle pen marker and paintbrush, and then coloured on a computer.
Dimensions: 700 x 470mm
Material: Outer 100% cotton (50% recycled), 100% polyester padding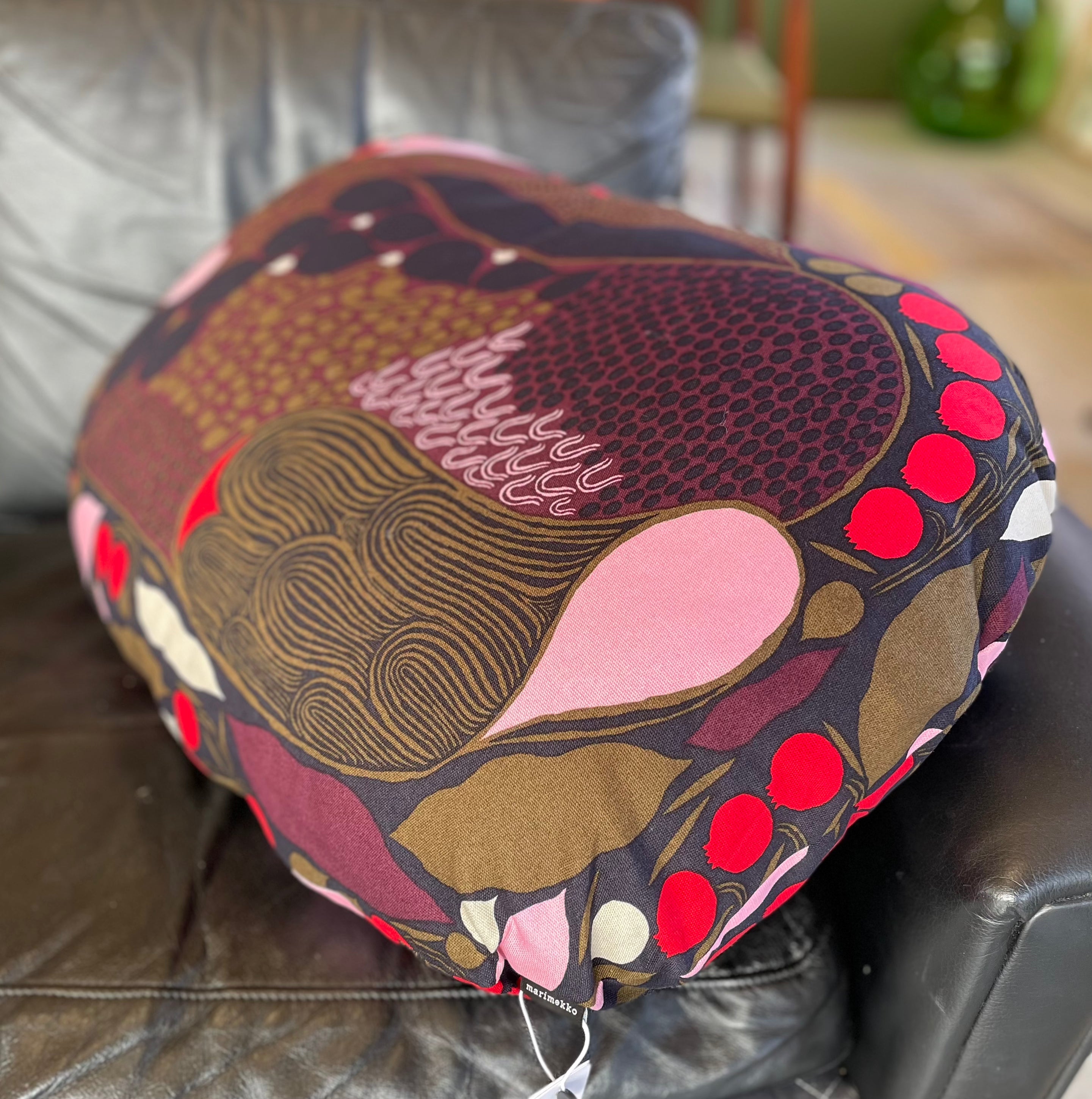 ON SALE
Marimekko Rusakko Cushion
071954.530
Regular price
$169.00
$135.00
Want to find out more about this product?
Contact Us