Showroom
Orbit Wall Mirror by OMK 1965 (Chrome)
Designed in the early-80s, the Orbit Mirror takes its name from the way its unique form mimics the movement of a satellite orbiting a planet.
This statement circular mirror features a steel frame with an arm that rotates a smaller vanity mirror 180° around the larger mirror. (The smaller mirror is double-sided, with a magnifying mirror on one side and a standard mirror on the other.)
The mirror is constructed from a tubular steel frame - this version is chrome-plated.
Grandfather's Axe is thrilled to be the exclusive Australian retailer for the range of classic pieces by OMK1965, including the Orbit Wall Mirror. The range features vintage designs still being made to the same specifications and in the same factories as they have been for decades.

Designer: Rodney Kinsman for OMK 1965
Dimensions: 870 x H625mm, large mirror Ø550mm, small mirror Ø250mm
Condition: Brand new designer piece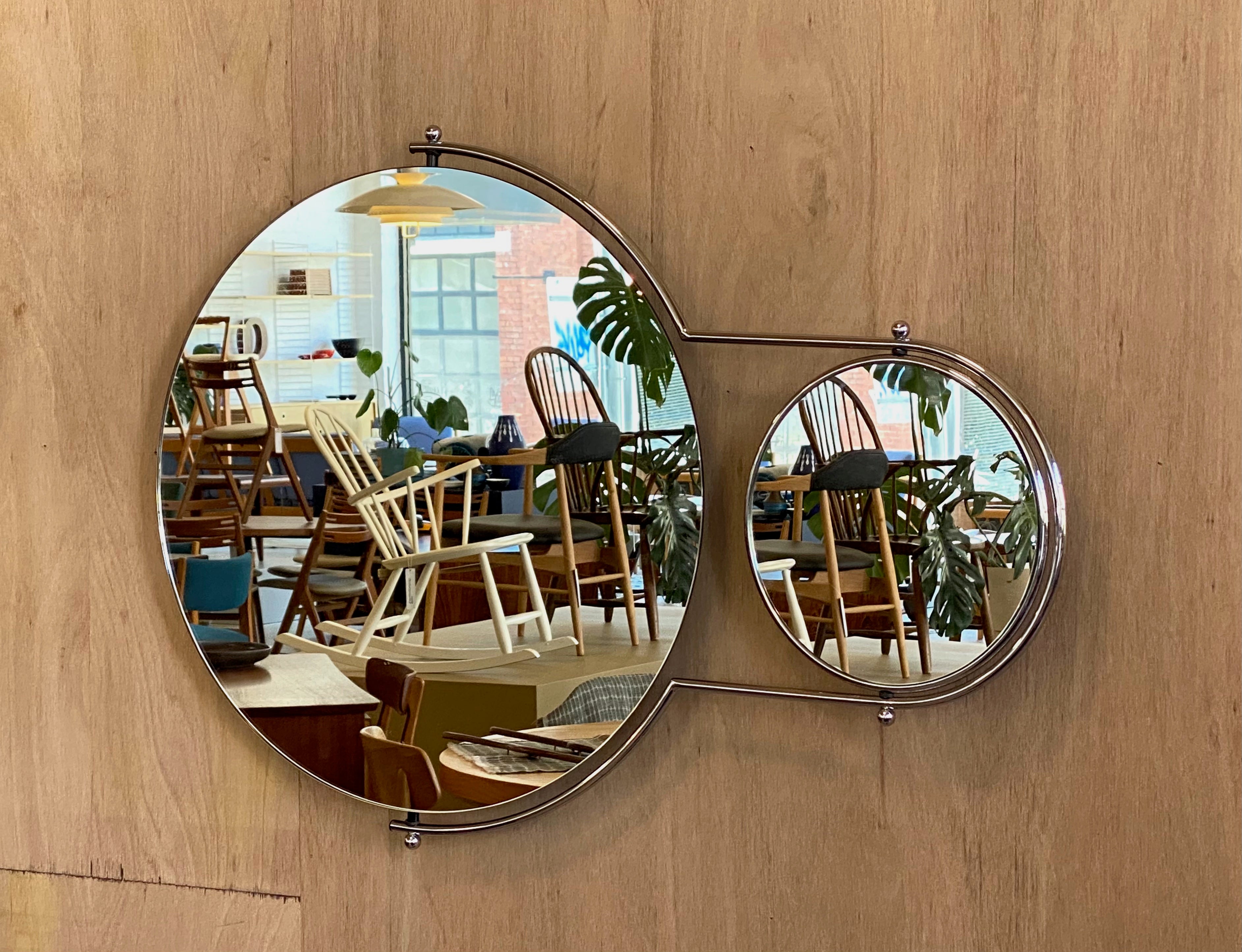 Showroom
Orbit Wall Mirror by OMK 1965 (Chrome)
Want to find out more about this product?
Contact Us