SHOWROOM
BIRD by Kristian Vedel (Natural Oak, Small)
First hatched in 1959, this classic of modernist design is handmade in oak.
Perfect as a gift to be treasured and passed down - or for your own desk or dresser - the bird's head can be tilted whichever way you fancy; its expression ranges from curious to happy to forlorn.
Works on its own, or can be paired with other sizes or finishes.
With a natural oak finish, and featuring eye inserts of wenge wood and maple.
Dimensions: 44 x H104mm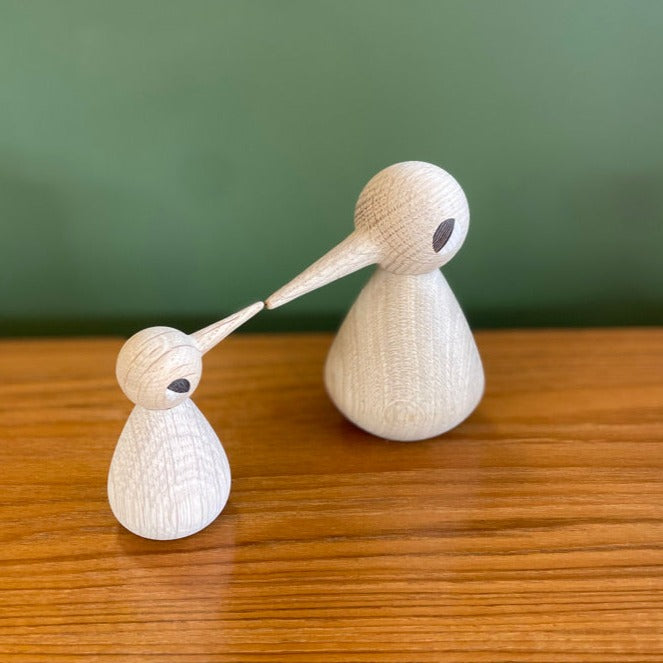 BIRD by Kristian Vedel (Natural Oak, Small)
Want to find out more about this product?
Contact Us