SHOWROOM
Marimekko Bowl - Unikko in White
The Oiva bowl features the Unikko (poppy) pattern of a white flower on a white background.
Unikko (poppy), symbolising creativity, was born in a time when hardly any floral designs were included in Marimekko's collections. 
Sold individually. A lovely gift idea. Fill it with olives, use it to hold precious treasures, or place it near an entranceway for keys.
The bowl is made of dishwasher, oven, microwave and freezer proof white stoneware.
Dimensions: Ø125 x H70mm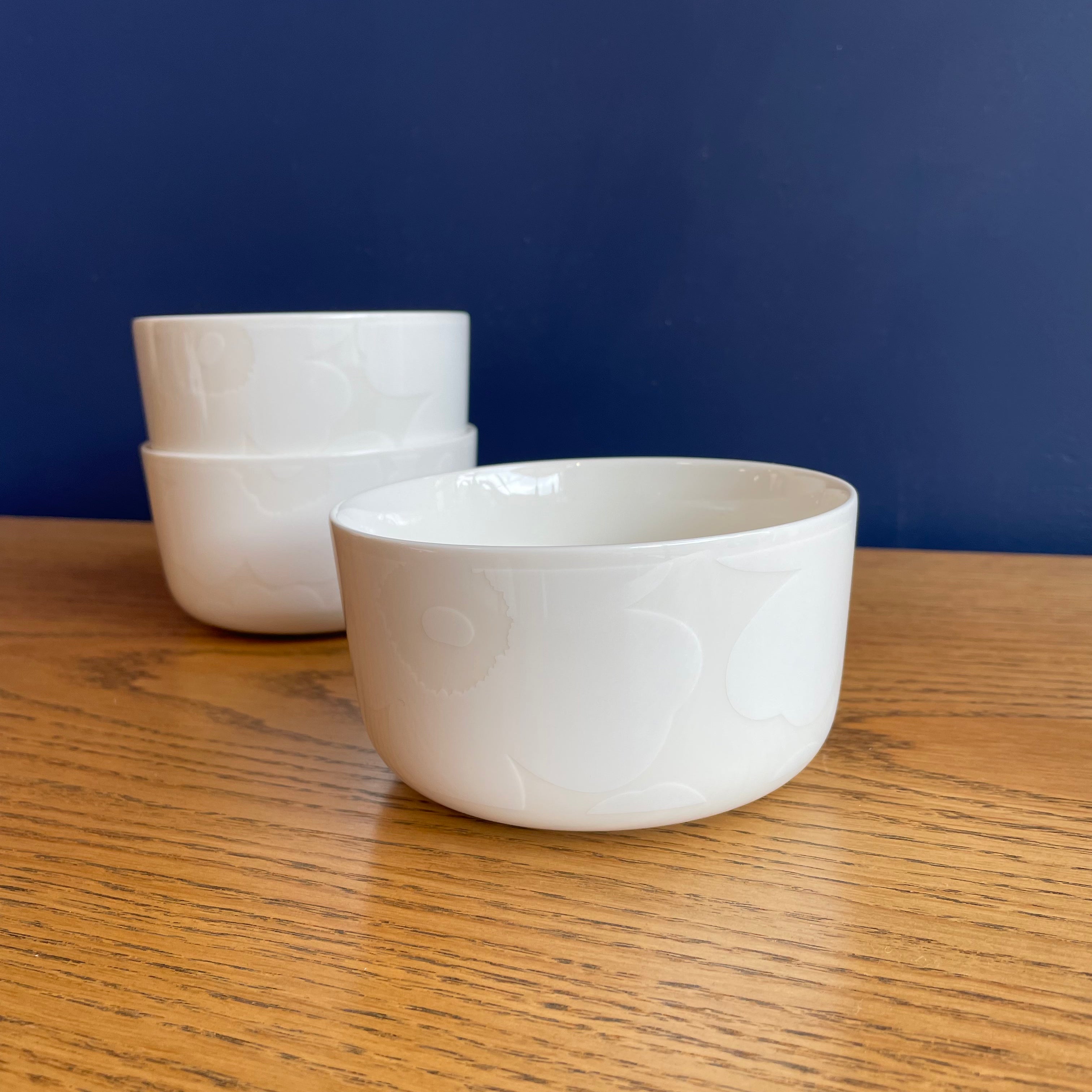 Marimekko Bowl - Unikko in White
Want to find out more about this product?
Contact Us