Showroom
German Table / Floor Lamp
Vintage 1970s floor lamp / table lamp of German design.
The lamp has a floor switch but also two switches under the shade. There is a bulb to light the ceiling and 4 bulbs to light the shade. You can light it fully or use the switches to turn off some bulbs as you please.
This lamp is an in-between size meaning it can quite happily sit on the floor or a small side table as well as sitting higher on a sideboard or similar.
Manufacturer: Staff Leuchten, (Germany)

Dimensions: H920 x Ø420mm
Condition: Very good, light marks and scuffs; ready for Australian use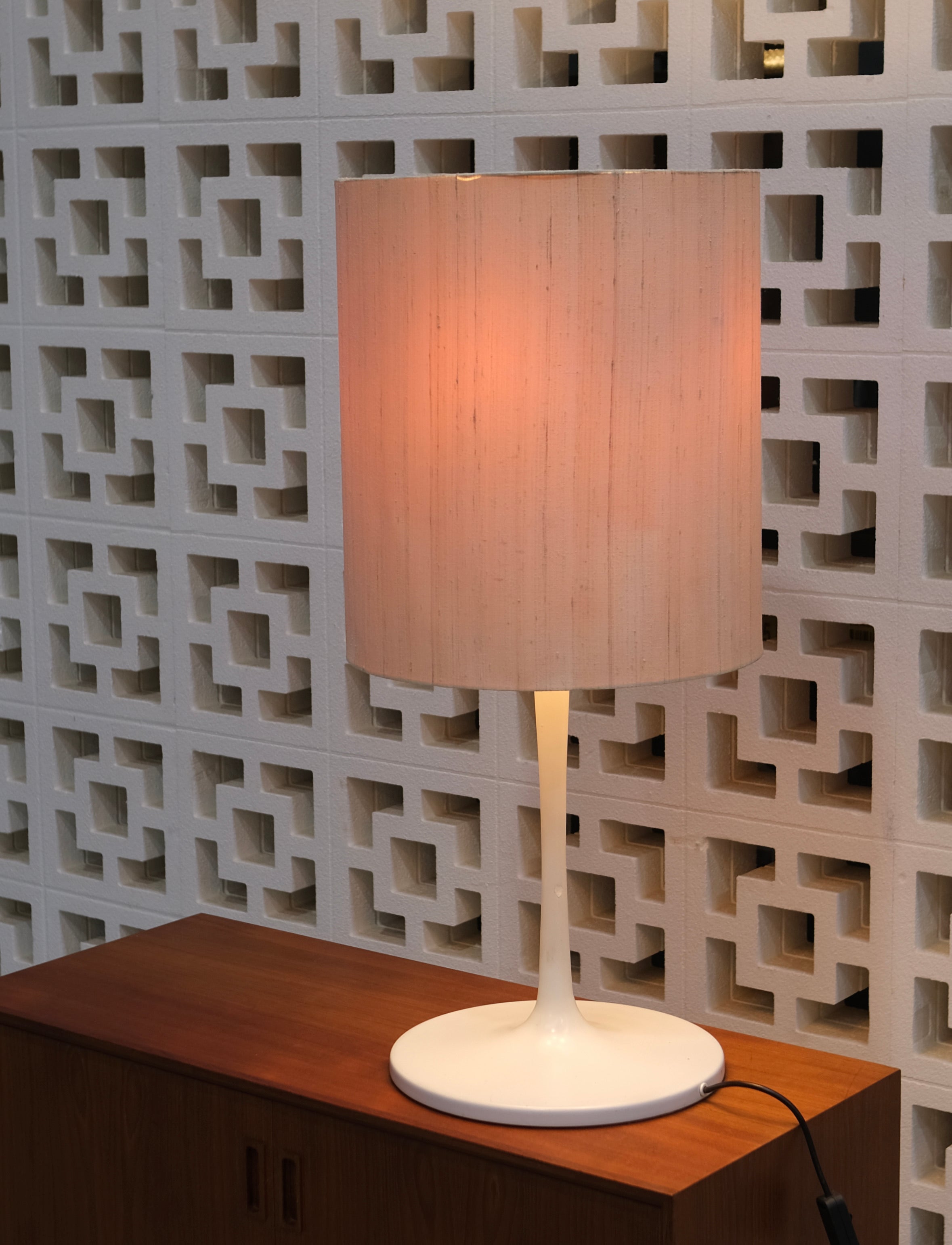 Showroom
German Table / Floor Lamp
Want to find out more about this product?
Contact Us