Showroom
Hans Wegner GE290 Plank Sofa in New Wool
A classic of Danish design, Wegner's "Plank" sofa in solid European oak. So named the "Plank" for the armrest profile, the GE290, according to Wegner, should be admired from all angles. We agree. 
Restored and finished in OSMO Raw, it presents the sofa in its most natural appearance however provides excellent protection against wear and tear.
Upholstered in Warwick Augustus wool
Designer: Hans J Wegner for Getama (labeled)
Dimensions: 1800 x 800 x H700 mm (SH 400mm)
Condition: Excellent, restored frame, new wool upholstery.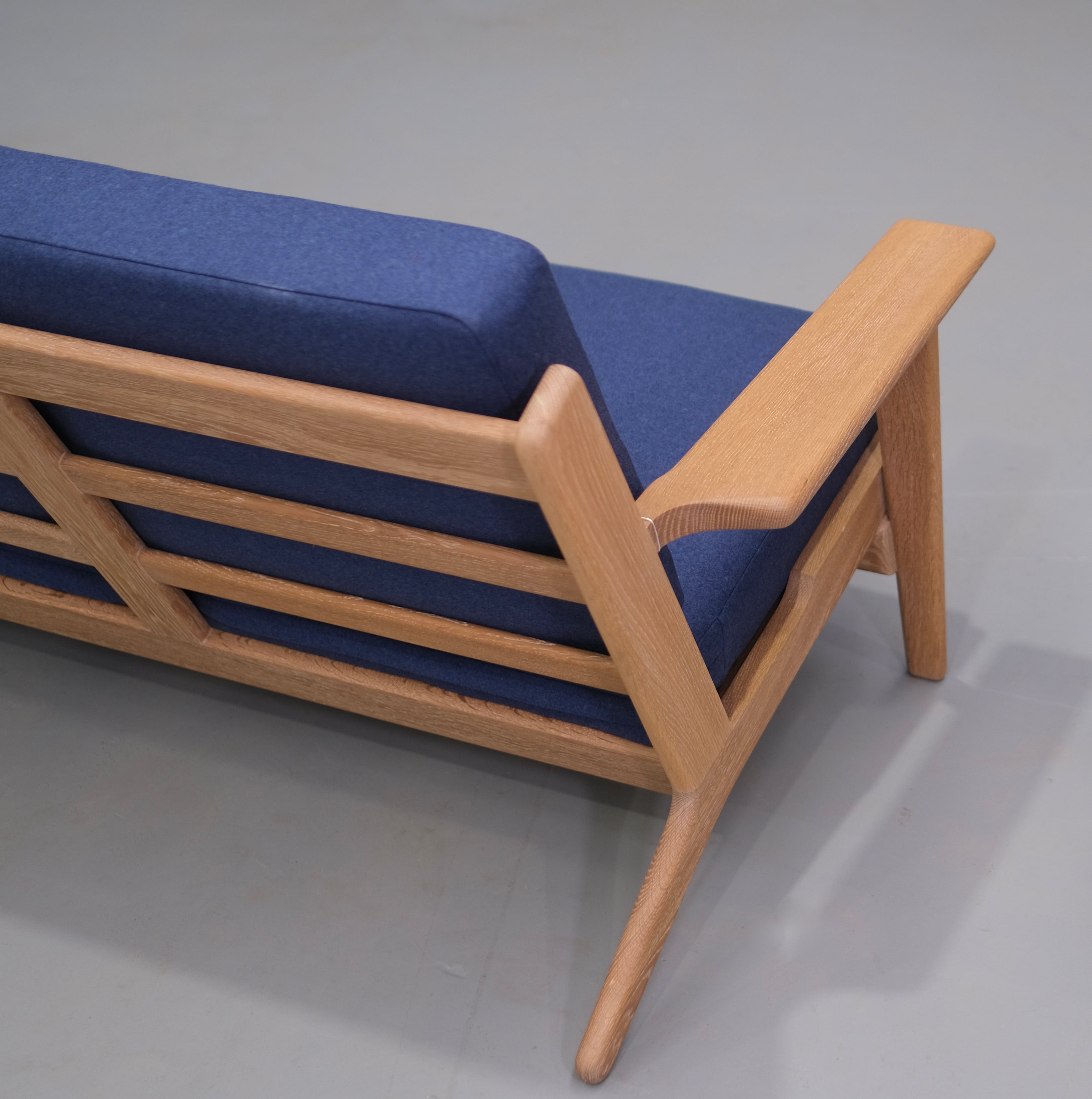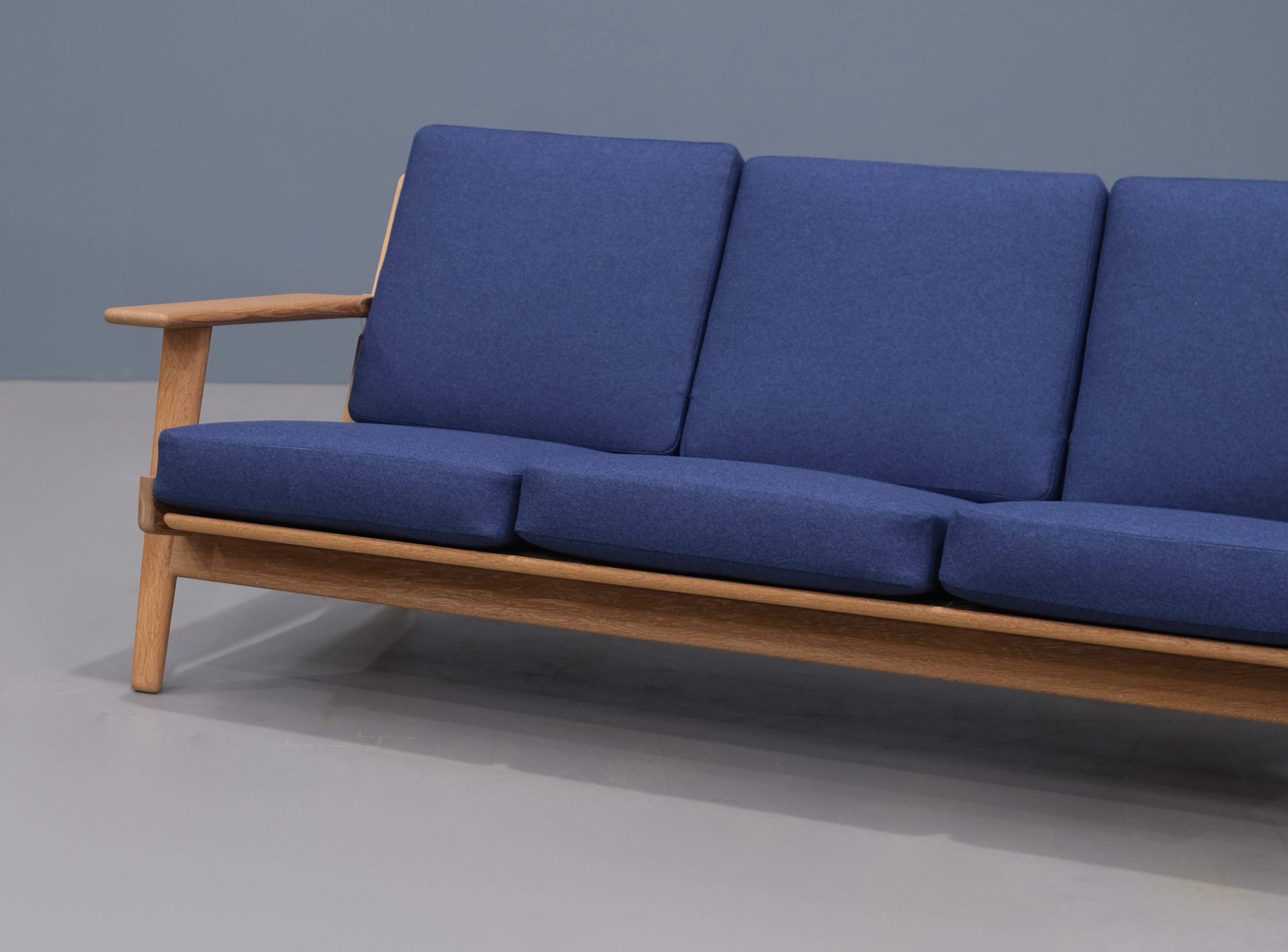 Showroom
Hans Wegner GE290 Plank Sofa in New Wool
Want to find out more about this product?
Contact Us