Available for hire
FOR HIRE ONLY: Jørn Utzon "New Angle" Two Seater Sofa in Instyle Kindred
Originally designed exclusively for the Sydney Opera House by the original architect Jørn Utzon, the New Angle range never made it to its intended destination until 2018 when Grandfather's Axe had the honour to supply a suite of New Angle pieces the the Opera House for a talk on Utzon with Tim Ross and Kevin McCloud.
We don't see many of these pieces so have decided to make this newly acquired two-seater part of our permanent collection - available for hire only.
We've upholstered this piece in the exciting new range by Instyle - Kindred.
Note: This piece forms part of our permanent collection and is available for HIRE only to established businesses and studios. 
Quoted hire price is for one week.
Designer: Jørn Utzon for Fritz Hansen, Denmark, 1968.
Dimensions: 1450mm x D720mm
Condition: Newly upholstered, original aluminium frame has some light scratches and dings.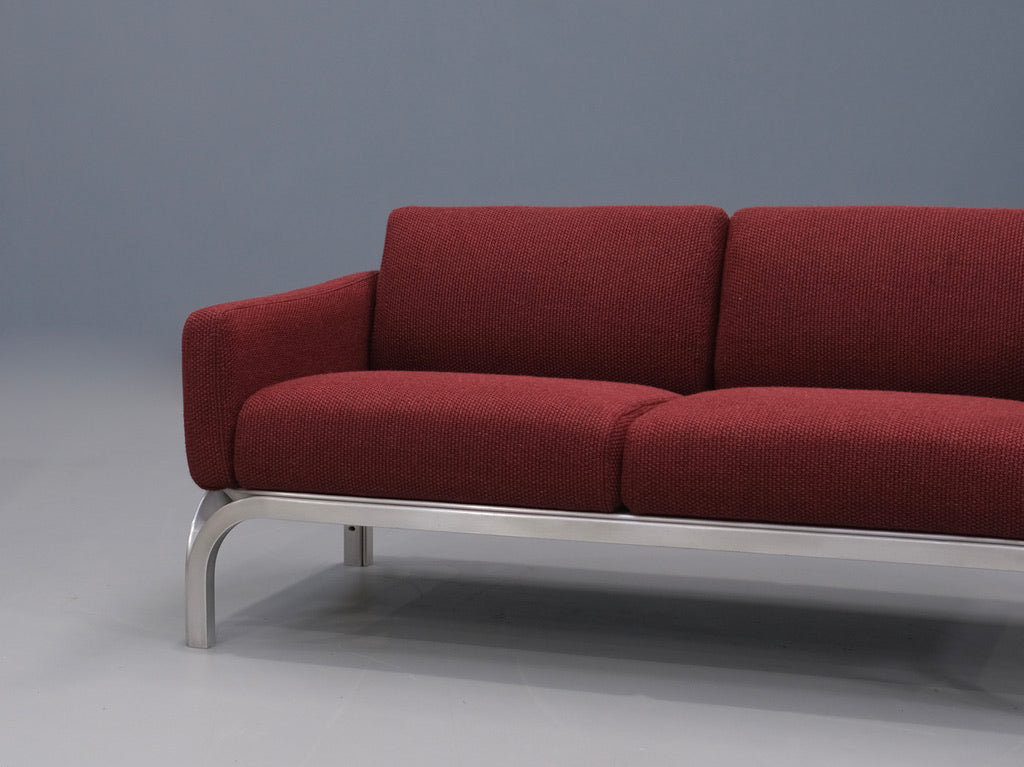 Available for hire
FOR HIRE ONLY: Jørn Utzon "New Angle" Two Seater Sofa in Instyle Kindred
Want to find out more about this product?
Contact Us