SHOWROOM
Marimekko Cushion Cover - Tiliskivi
This cushion cover features the golden Tiiliskivi pattern, which is printed using metal pigment in Helsinki.
The Marimekko Tiiliskivi Cushion cover is made from a slightly thicker linen and viscose blend, made from 46% recycled cotton and 21% recycled linen
The cushion cover has a zipper on one side, cushion insert sold separately.

Dimensions: 500 x 500mm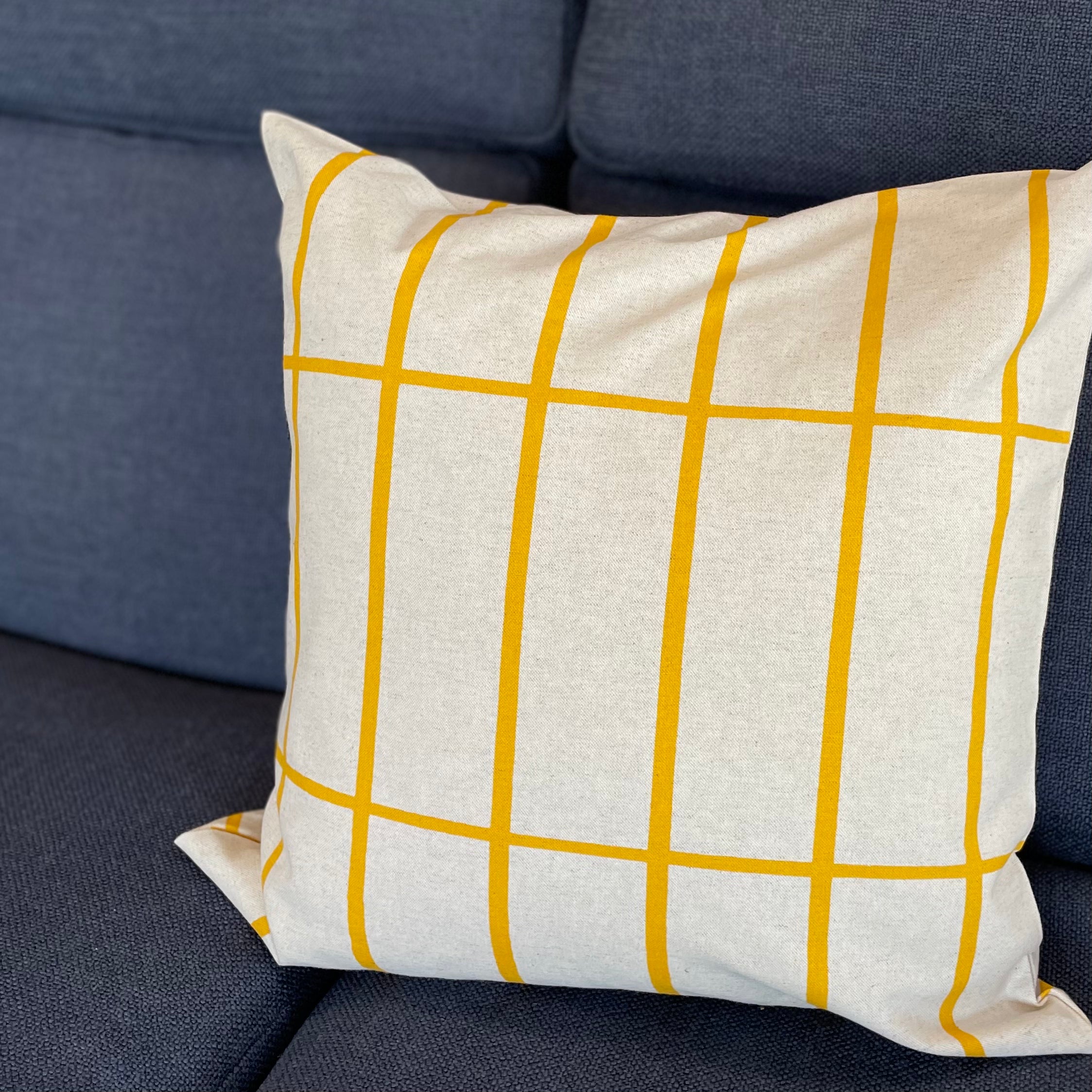 Marimekko Cushion Cover - Tiliskivi
Want to find out more about this product?
Contact Us