SHOWROOM
Marimekko Pair of Glass Tumblers - Sukat Makkaralla in Aqua
This set includes two clear Sukat Makkaralla tumblers, which are made of mouth blown glass.
The Sukat Makkaralla (Socks Rolled Down) series is designed by Anu Penttinen to bring joy to the dinner table with its playful and unique shape.
The glasses are dishwasher safe.
Note: Listing includes glasses only; other items in photos sold separately
Dimensions: 80 x H80mm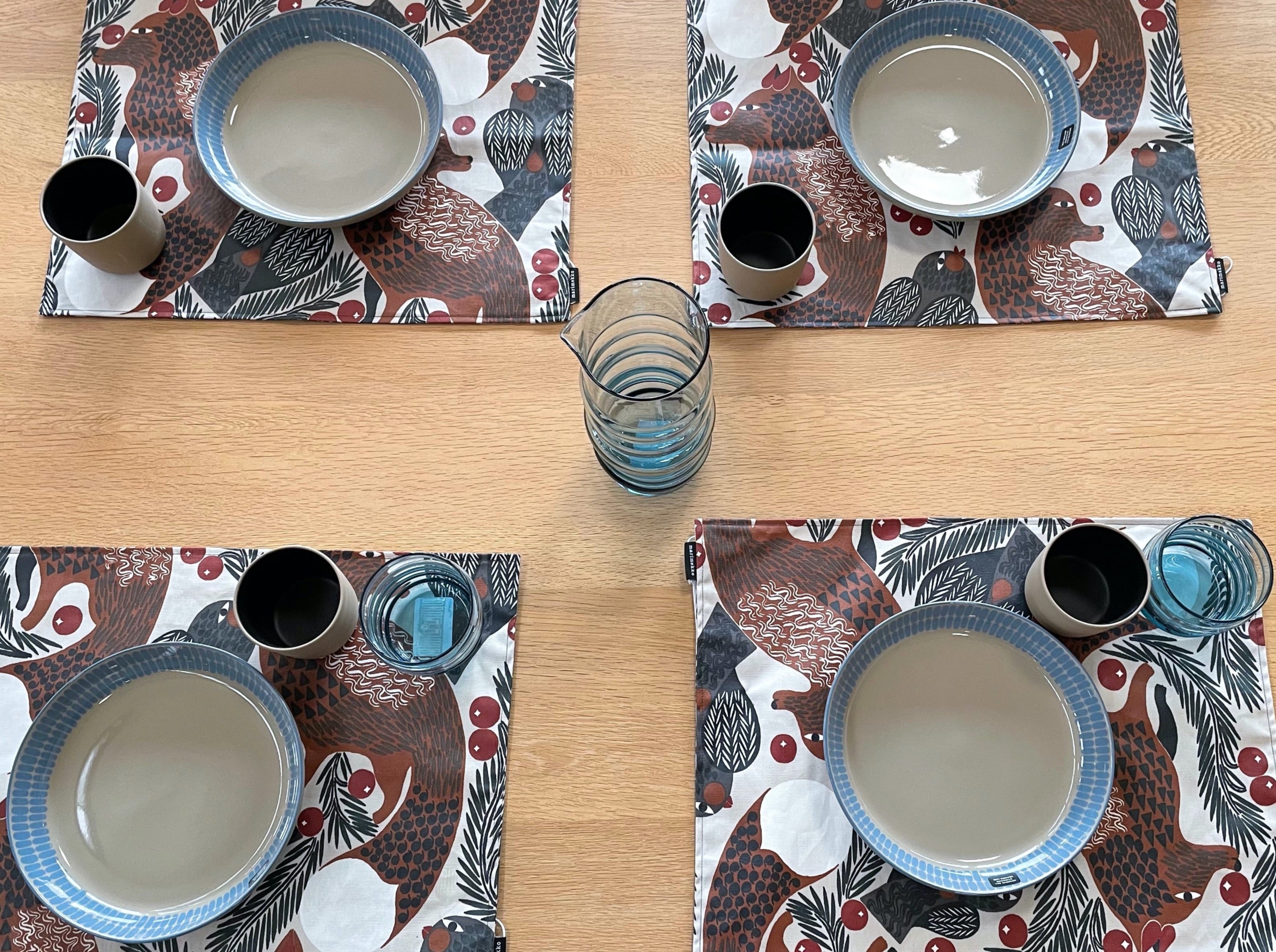 Marimekko Pair of Glass Tumblers - Sukat Makkaralla in Aqua
Want to find out more about this product?
Contact Us