SHOWROOM
Marimekko Plate in Tiiliskivi
This small plate is made of white stoneware and it features Marimekko's classic Tiiliskivi (brick) pattern.
The Tiiliskivi print was designed by Marimekko's founder Armi Ratia. The pattern reflects her belief in the simple beauty of everyday life.
The plate is dishwasher, oven, microwave, and freezer proof, and can be used for dining or serving food, or for storing and displaying jewellery or other small objects.
Dimensions: 155mm x 125mm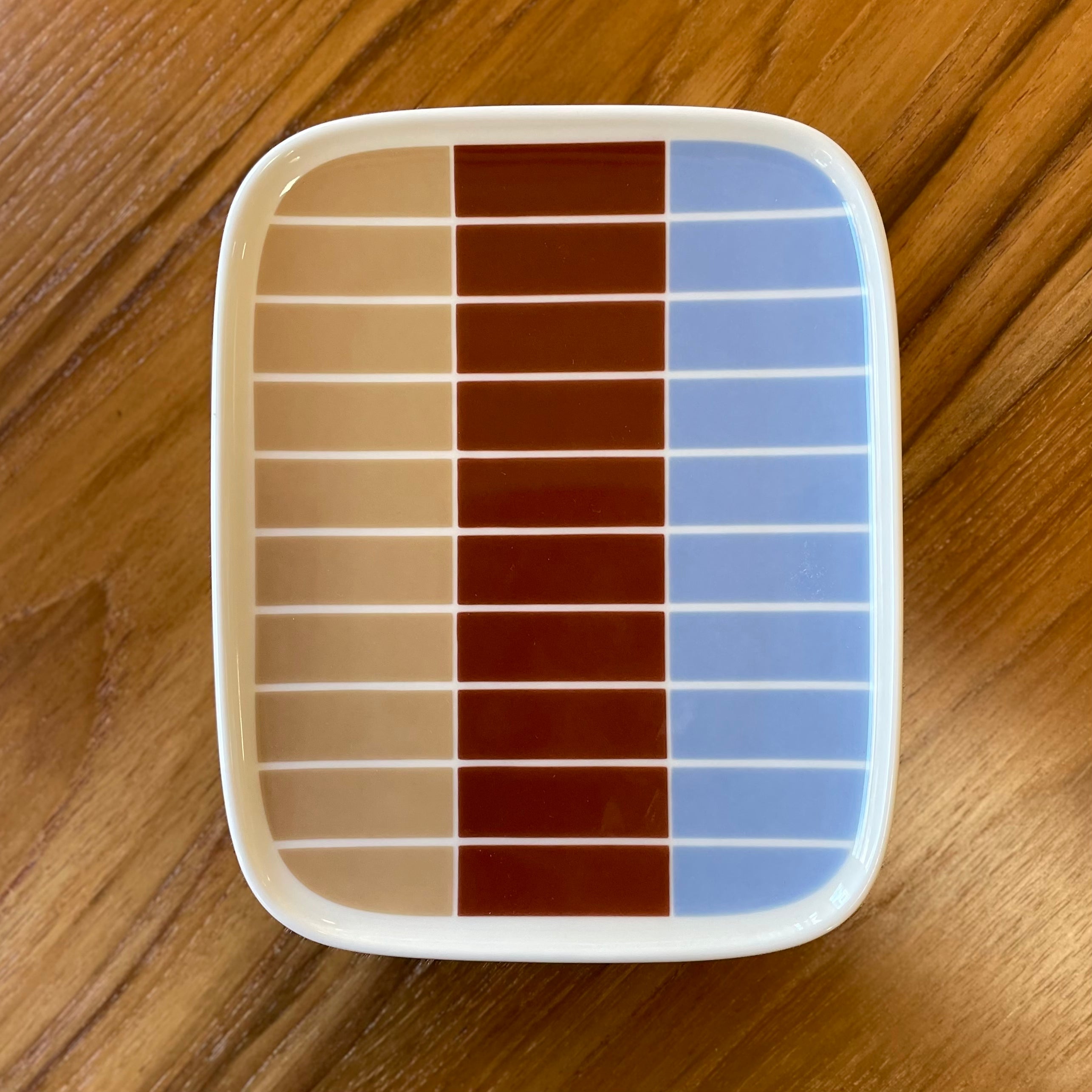 Marimekko Plate in Tiiliskivi
Want to find out more about this product?
Contact Us