SHOWROOM
Marimekko 20cm Plate - Rusakko
A modern take on a folkloristic theme, the Rusakko (brown hare) design continues Marimkeko's tales from the forest.
The pattern original was drawn on paper with a bottle pen marker and paintbrush, and then coloured using a computer.
A big brown hare crouches in a shrub, surrounded by nature's beautiful palette. Watchful and alert, it is ready to leap.
The 20cm plate is made of white stoneware that is dishwasher, oven, microwave and freezer proof. (Other items shown in photo not included.)
Designer: Aino-Maija Metsola for Marimekko
Dimensions: Ø200mm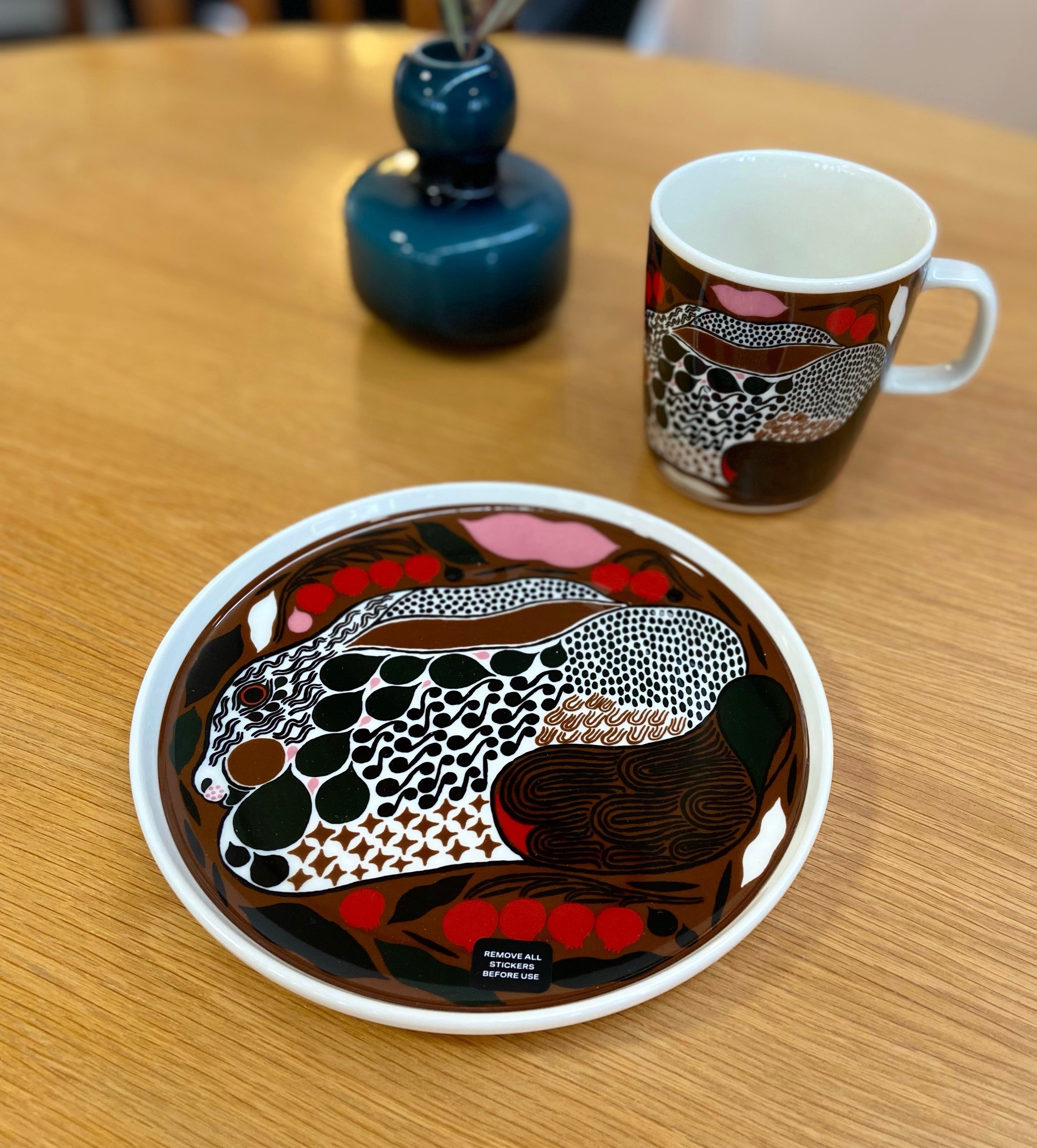 Marimekko 20cm Plate - Rusakko
Want to find out more about this product?
Contact Us