SHOWROOM
Marimekko Teacup - Oiva Unikko
Marimekko's classic Unikko pattern in elegant French navy makes a surprise appearance inside this teacup.

While the brown stoneware outer remains unglazed and naturally rough, the inside features a clear glaze over the famous Marimekko flower pattern.
Dishwasher, oven, microwave, and freezer safe.
Dimensions: Ø100 x 55mm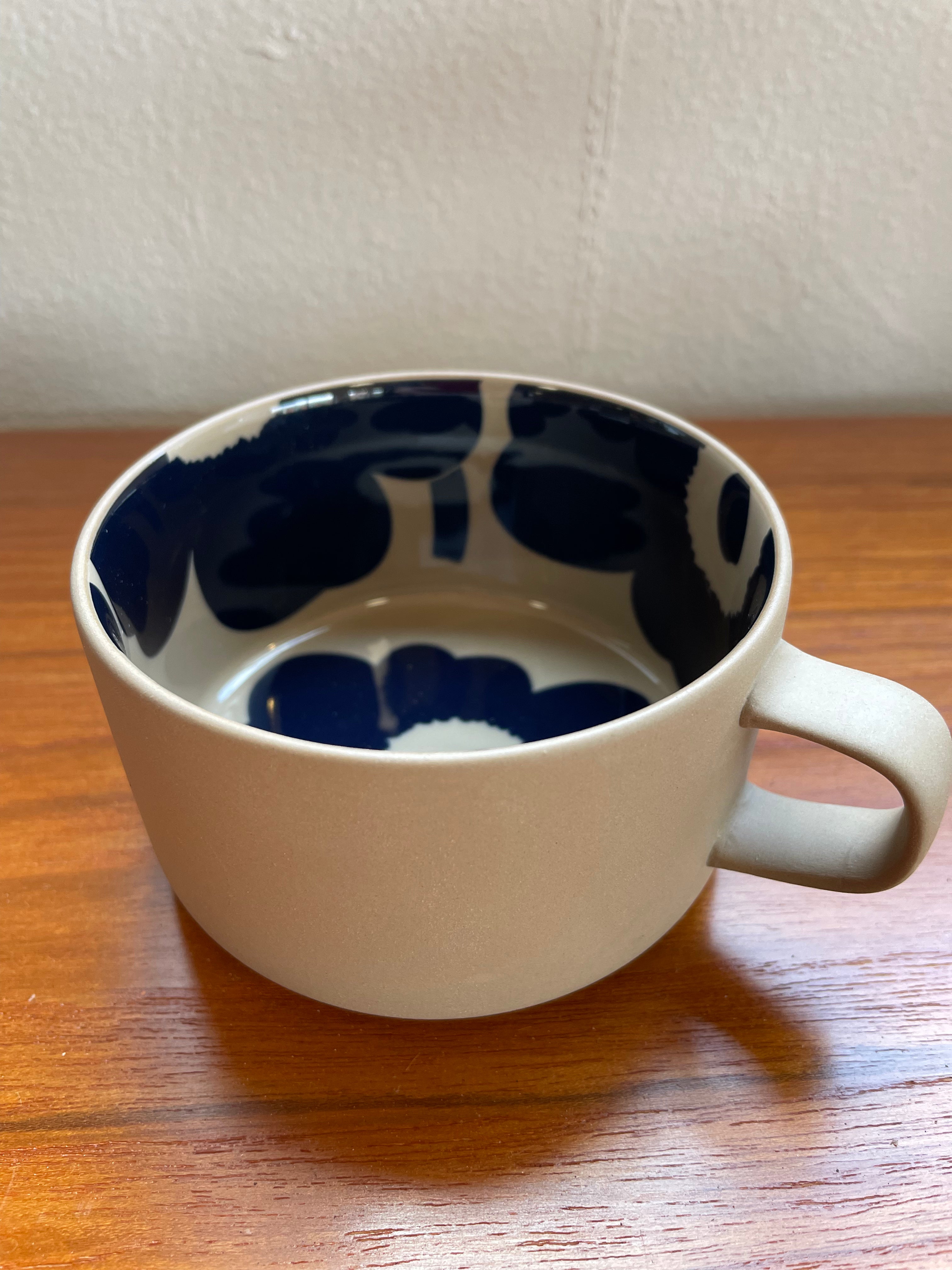 Marimekko Teacup - Oiva Unikko
Want to find out more about this product?
Contact Us