Available for hire
FOR HIRE ONLY: Palle Suenson Armchair in Rosewood
Beautifully sculpted chair from one of Denmark's finest.
Frame made from solid rosewood featuring knuckle-shaped armrests.
Re-covered in Maharam Oleander Wide Corduroy 005.
Designer: Palle Suenson for Jacob Kjær
Origin: Denmark, 1940s
Condition: Excellent, restored and reupholstered
Note: This piece forms part of our permanent collection and is available for HIRE only to established businesses and studios. 
Quoted hire price is for one week. 
Palle Suensen was a Danish furniture designer who was active in the mid-20th century. He is best known for his functional and modernist designs, which were characterised by their simplicity and use of natural materials. Suensen was part of the Danish modern movement, which emphasized functionality and simplicity in design.
Suensen was trained as a cabinetmaker and was heavily influenced by the work of the architect and designer Kaare Klint, whose ideas about ergonomics and human anatomy were central to his own designs. He was also influenced by the work of other Danish modernists such as Hans Wegner and Børge Mogensen.
Suensen designed a variety of furniture pieces, including tables, chairs, and cabinets, many of which were produced by the furniture manufacturer Soborg Mobelfabrik. Some of his most famous designs include the Suensen Cabinet, the Suensen Table, and the Suensen Lounge Chair. All of them features clean lines, simple forms, and a focus on functionality and durability.
Despite his relative obscurity, Suensen's work has been recognized for its simplicity, functionality, and use of natural materials, and his designs have become highly sought after by collectors of Danish modern furniture.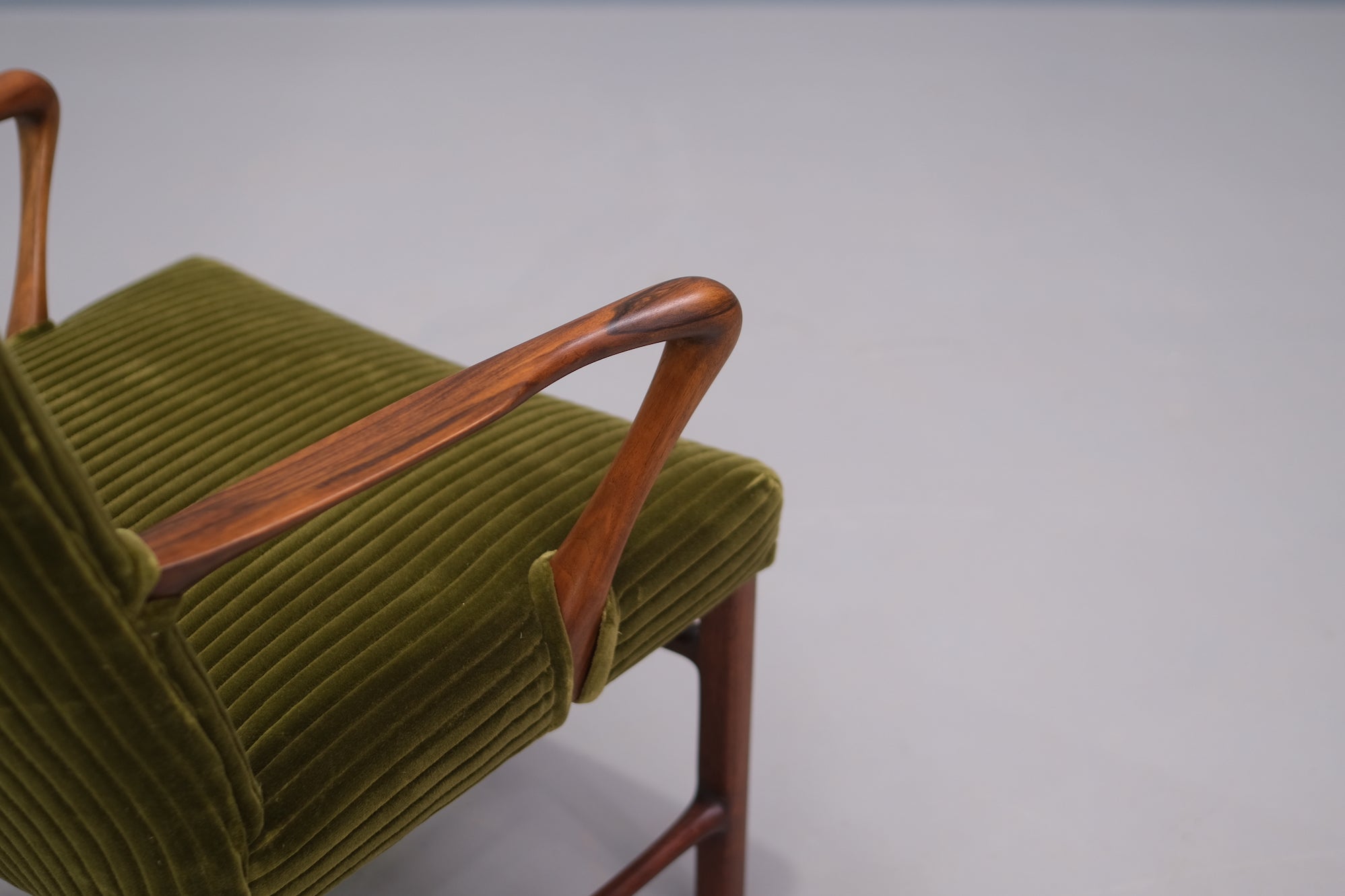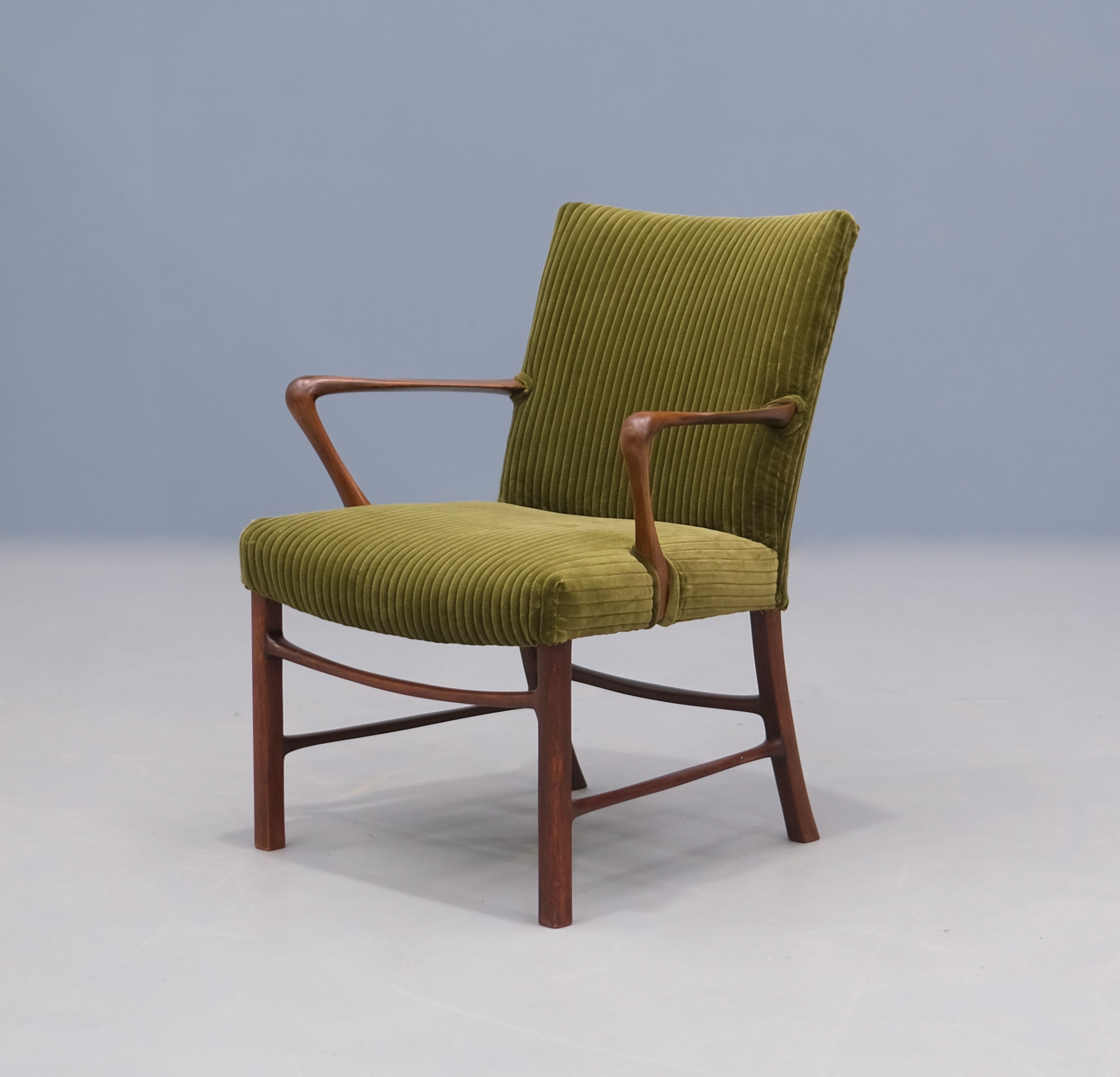 Available for hire
FOR HIRE ONLY: Palle Suenson Armchair in Rosewood
Want to find out more about this product?
Contact Us