Arriving Soon
Poul Hundevad Wall Unit / Desk in Oak
2302133 - ARRIVING MAR 2024
Wall unit in European Oak
Unit consists of a lower sideboard piece with two swing doors revealing a left-hand bank of drawers and two removable shelves on the right. Upper section is a bookcase with adjustable / removable shelves and a full-length drop down desk revealing a well appointed storage area.
Designer: Poul Hundevad for Hundevad
Origin: Denmark, 1960s
Dimensions: 1385 x 430 (305mm Shelf section) x H1950mm. 
Condition: Will be restored on arrival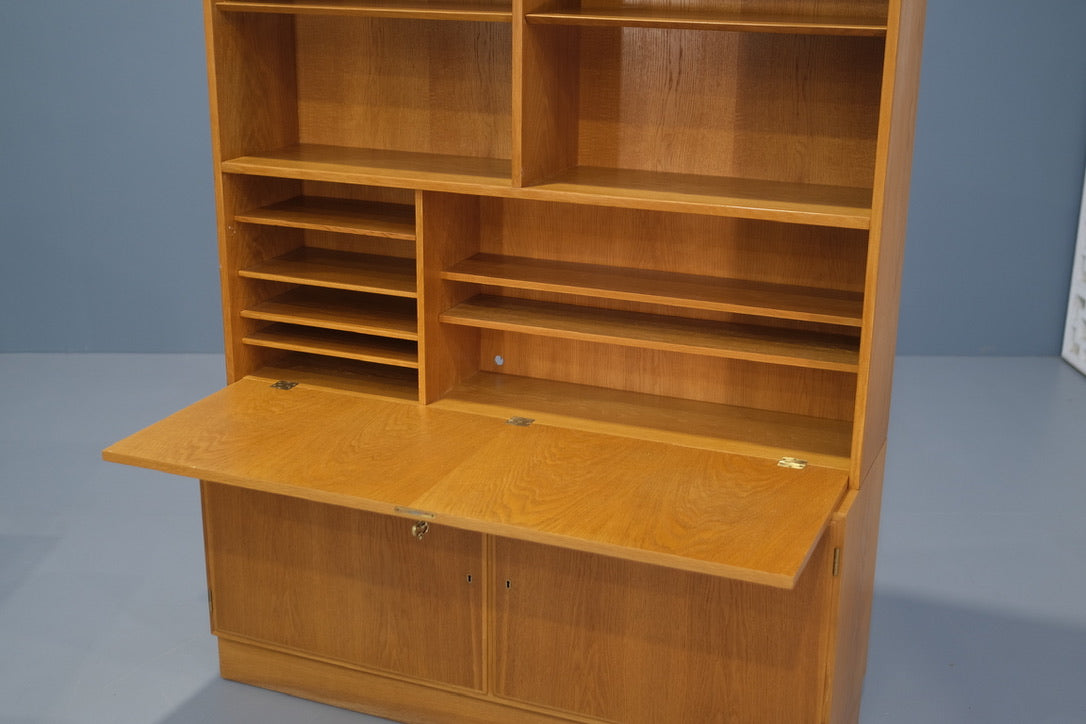 Arriving Soon
Poul Hundevad Wall Unit / Desk in Oak
2302133 - ARRIVING MAR 2024
Want to find out more about this product?
Contact Us