SHOWROOM
Marimekko Syksy Pair of Glass Tumblers (Clear)
These Syksy glasses by Marimekko are made of mouth-blown glass. Designed by Matti Klennell, the pieces explore themes of nature familiar within Marimekko's designs and printmaking.
Syksy means autumn, and in this new series the shapes of autumn rain are represented, from a gentle drizzle to drenching downpours.
Marimekko's glassware items are mouth blown into a mold. Being made by hand, the pieces may contain occasional air bubbles and other small signs of craftsmanship. Slight variation between products is normal.
Comes in a Marimekko gift box. Dishwasher safe.
Dimensions: 66 x 84mm, 200ml capacity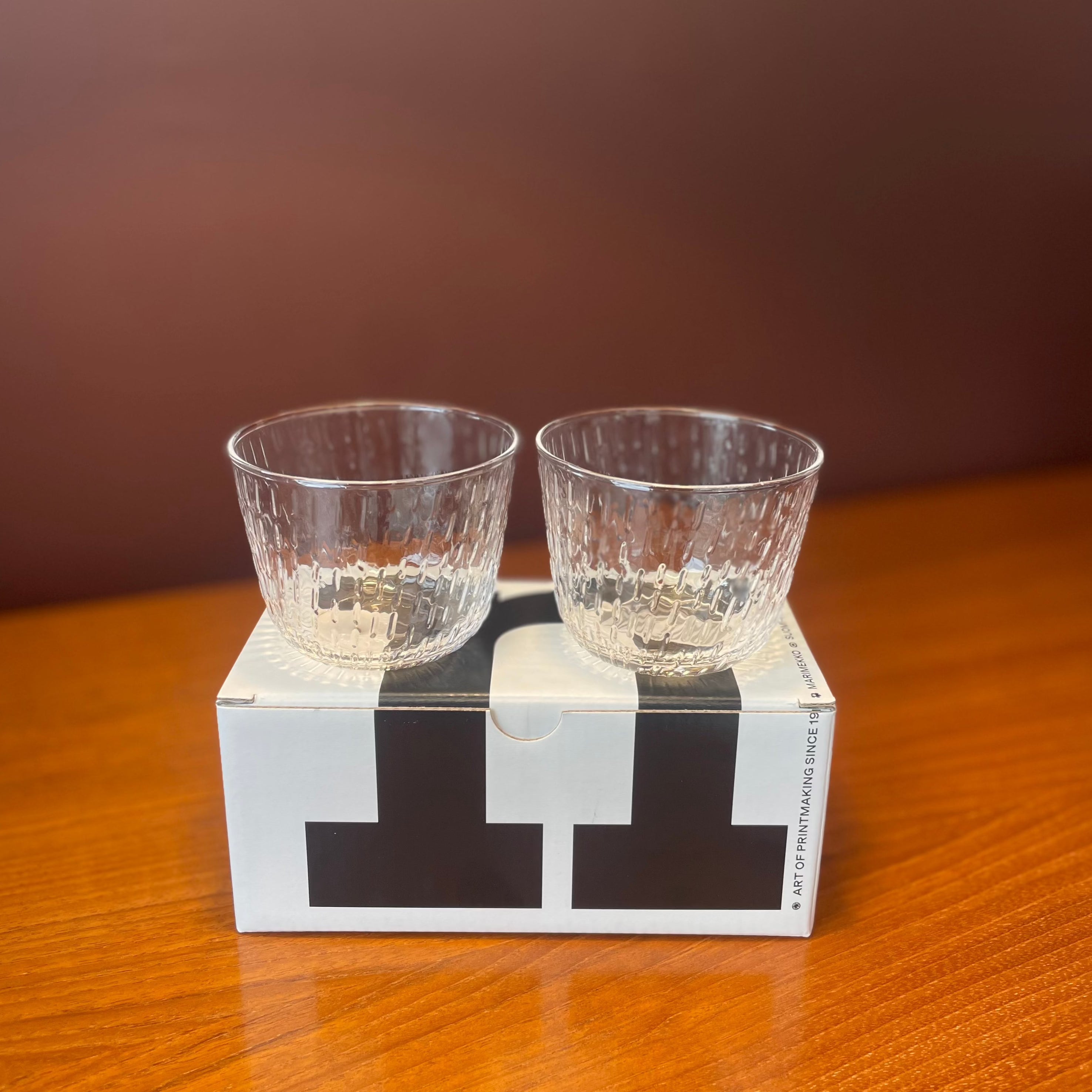 Marimekko Syksy Pair of Glass Tumblers (Clear)
Want to find out more about this product?
Contact Us