TH Brown "Trend" Modular Lounge
First designed in 1970 to meet the emerging modular furniture trend, TH Brown's Trend Modular Lounge has recently been brought back into production by the designers who birthed it all those years ago.
It features an angular shape, chromed frame and supreme comfort - and can be used singularly or to create a sofa. (Footstool sold separately.)
Depending on fabric choice, prices start at $1699 per module. (The example here in white boucle is available for order at the listed price.) Contact us for further details & options.
Designer: Peter Brown for TH Brown
Dimensions: W770 x D950 x H785mm
Condition: Brand new. This version is upholstered in White Bouclé; ask us about other colour options (pricing varies according to upholstery choice).
Lead time: 8-10 weeks throughout the year, different lead times apply in the run-up to Xmas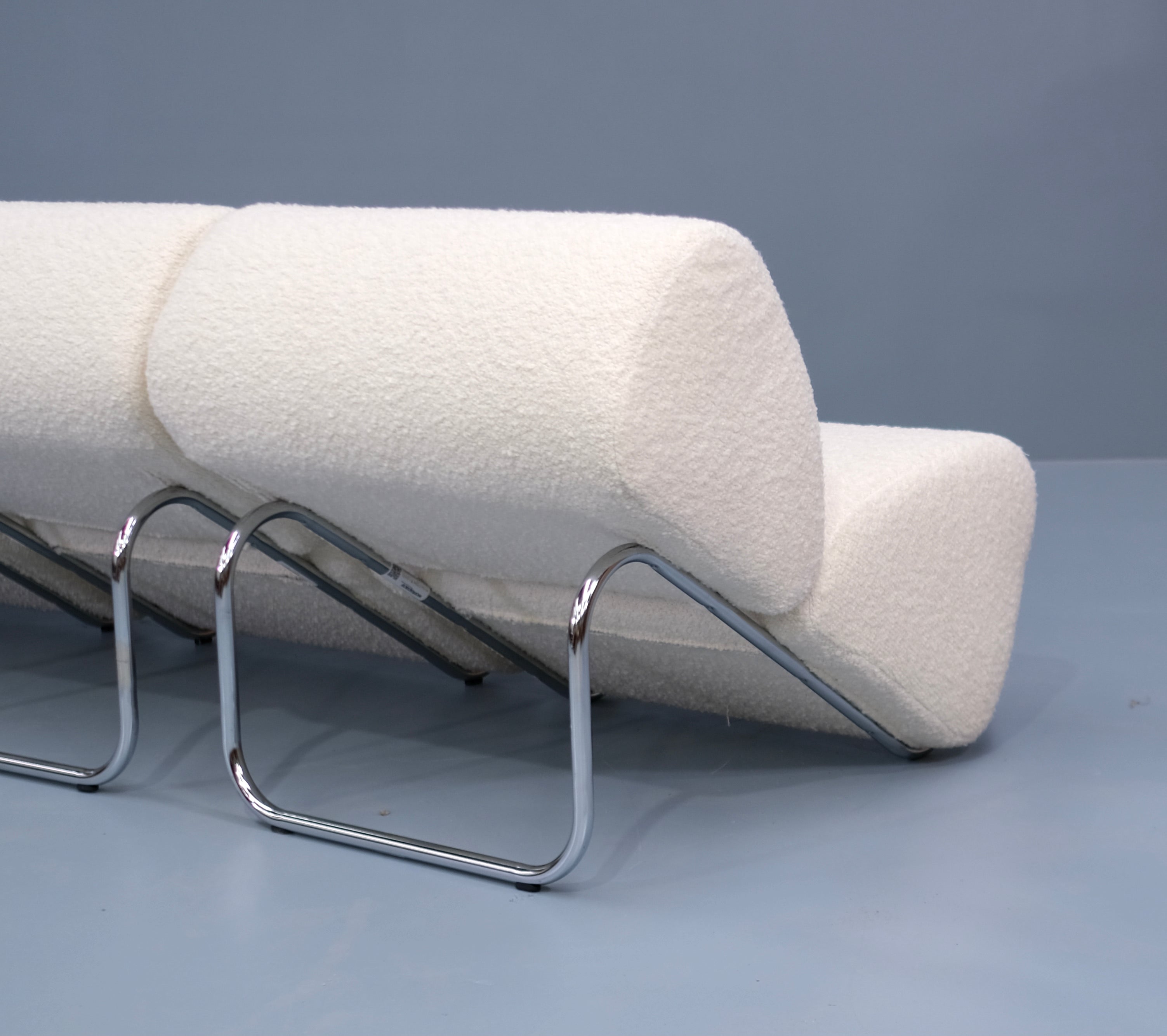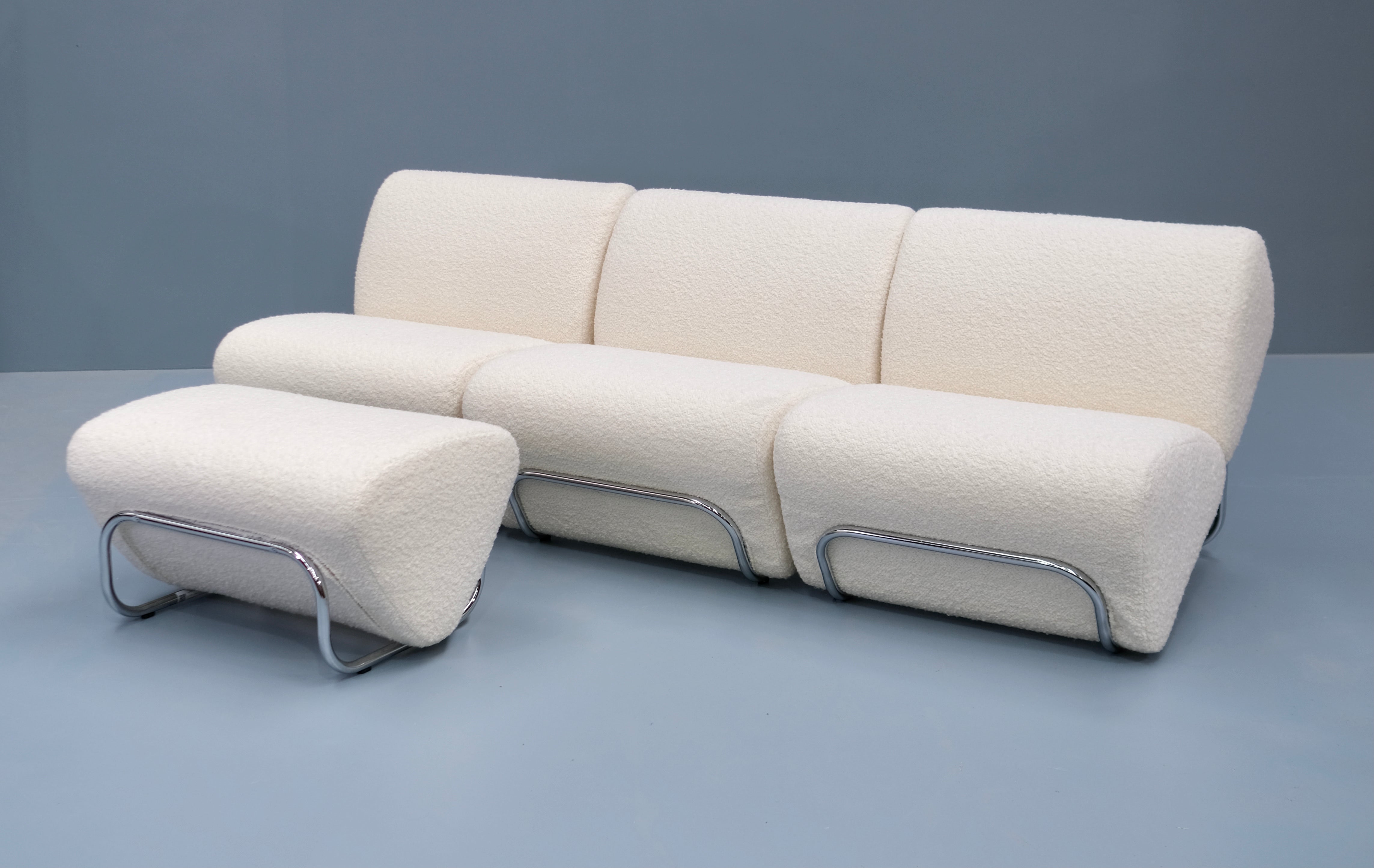 AVAILABLE TO ORDER
TH Brown "Trend" Modular Lounge
Want to find out more about this product?
Contact Us