SHOWROOM
Viitta Cushion Cover
Marimekko's Viitta cushion cover brings to mind a rising sun over green earth and deep blue ocean.
Made from 100% cotton, vibrant colours mix with neutrals of rusty gold and off-white for an adaptable sofa accessory, designed to bring a little vibrancy into the everyday.
Dimensions: 400 x 400mm, insert not included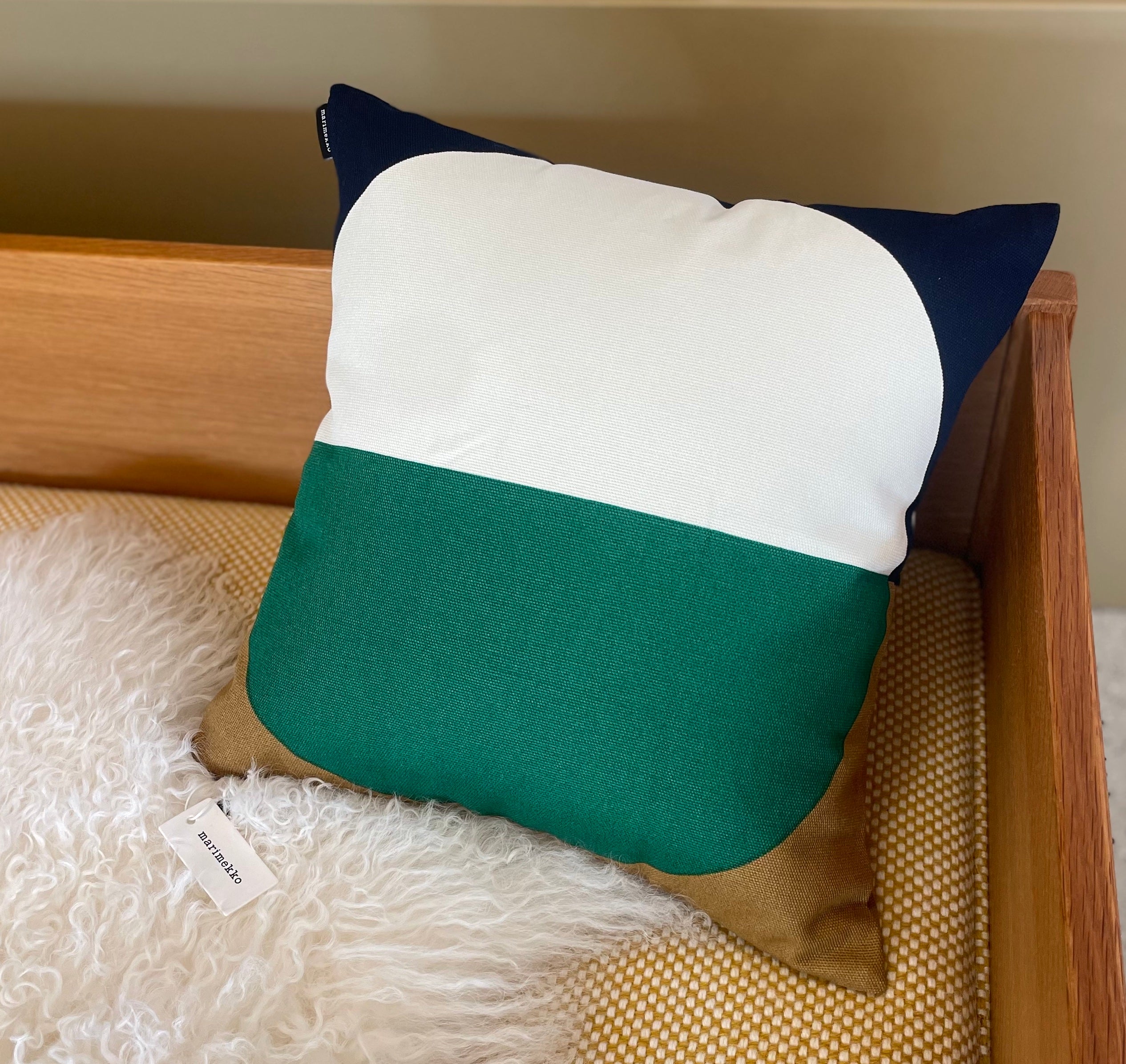 Viitta Cushion Cover
Want to find out more about this product?
Contact Us